Stop hard-coding,
embrace components
Builder.io uses a component-driven approach to content management that makes it easy and elegant, without sacrificing performance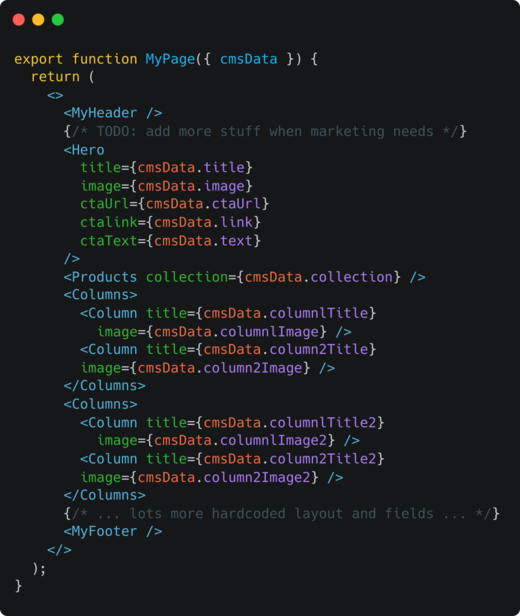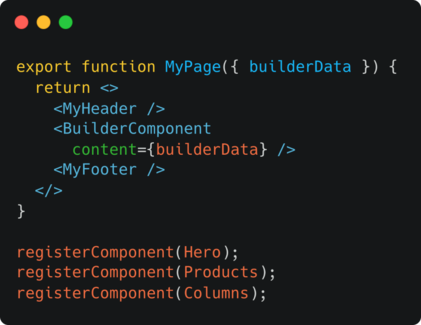 Use your components directly
in the visual editor!
Integrates with your existing
sites and apps
Integrate seamlessly with complete flexibility. Simple SDK or API integrations with any tech stack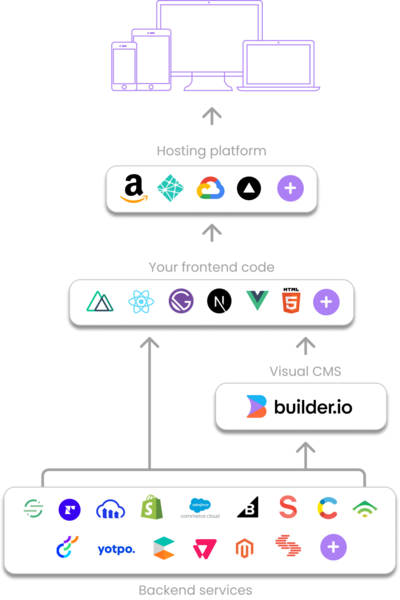 Builder.io is the world's first Visual CMS. It allows you to adopt a truly collaborative development process to find your perfect balance of developer control and business team autonomy, and build faster together.